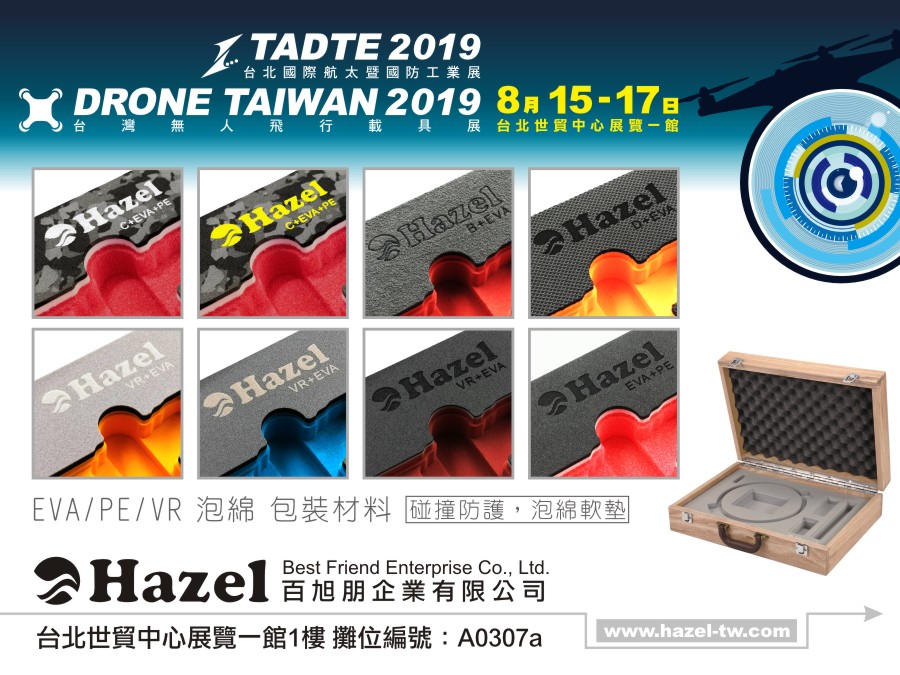 ● Exhibition Dates
2019/8/15 - 17, 2019
AM9:00~PM5:00

● Venue
Taipei World Trade Center Exhibition Hall 1

● Content
2019 Taipei Aerospace & Defense Technology Exhibition (TADTE) and 2019 Taiwan International Drone Show will be staged at the TWTC (Taipei World Trade Center) from Aug. 15(Thur) to 17(Sat).
This biennial event launches Taiwan's greatest endeavors in aerospace and defense technology can be called the nation's pride on parade.
Top the competition at TADTE 2019. Your top gun in aereospace!