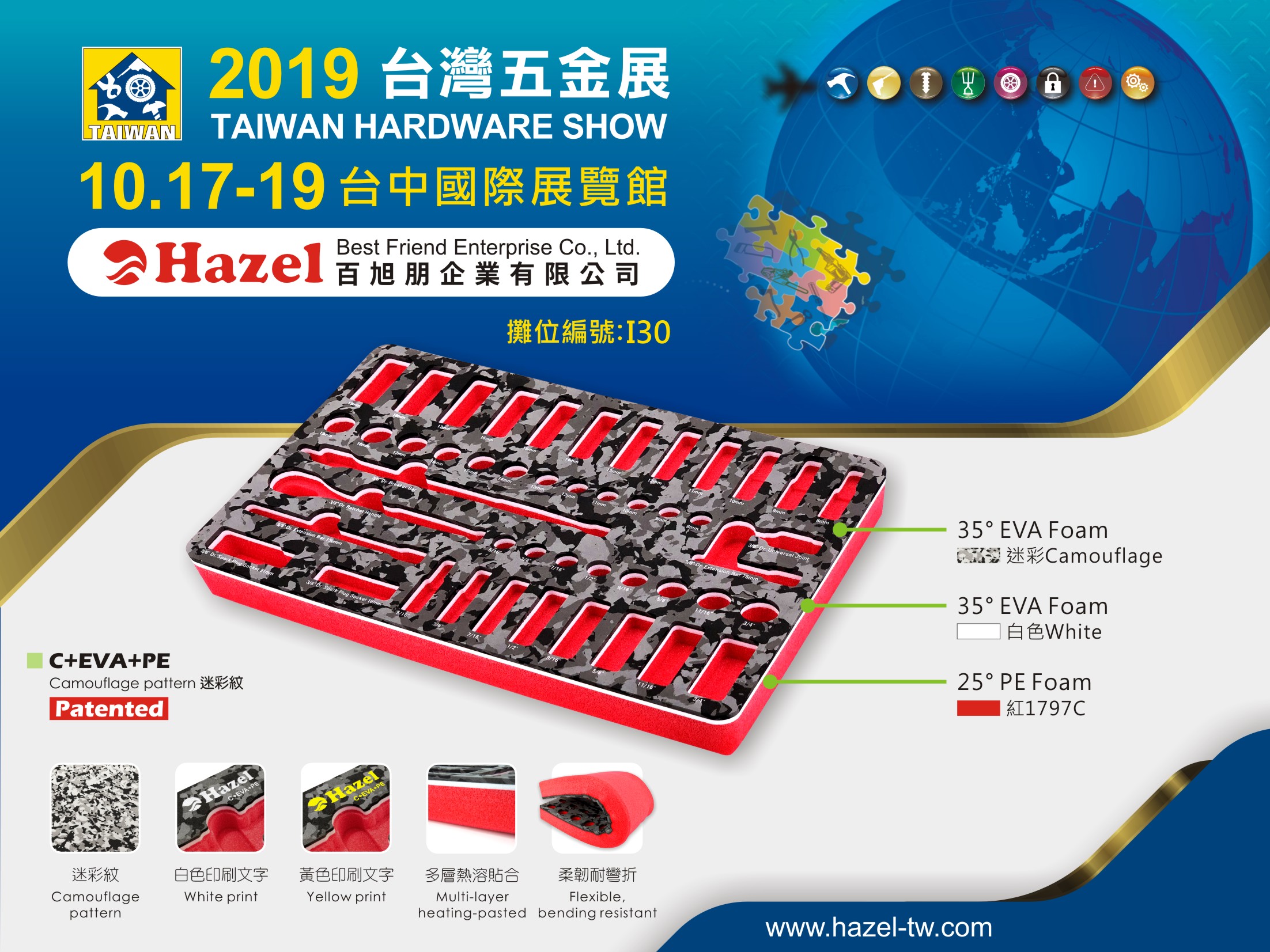 ● Exhibition Dates
Show Dates: Oct. 17 (Thu.) - Oct. 19 (Sat.), 2019
Show Times: AM9:00 ~ PM5:00 (Closing one hour early on the last day)

● Venue
Taichung International Exhibition Center

● Content
Industry-leading hardware exhibition drive Taiwan's hardware capabilities towards global recognition

Hazel's booth is I30 located at Taichung International Exhibition Center
We, Best Friend Enterprise Co., Ltd., keeps the principle of "To work well, must sharpen the tools first" to develop products in packaging and applications for hand tools, auto repairing equipment, or precision products.
We continues to break through the traditional thinking and innovate the process of EVA and PE products. Also, we keep increasing our equipment, and promote our skill, hope to make the products suitable for all kinds of purposes in various industries.