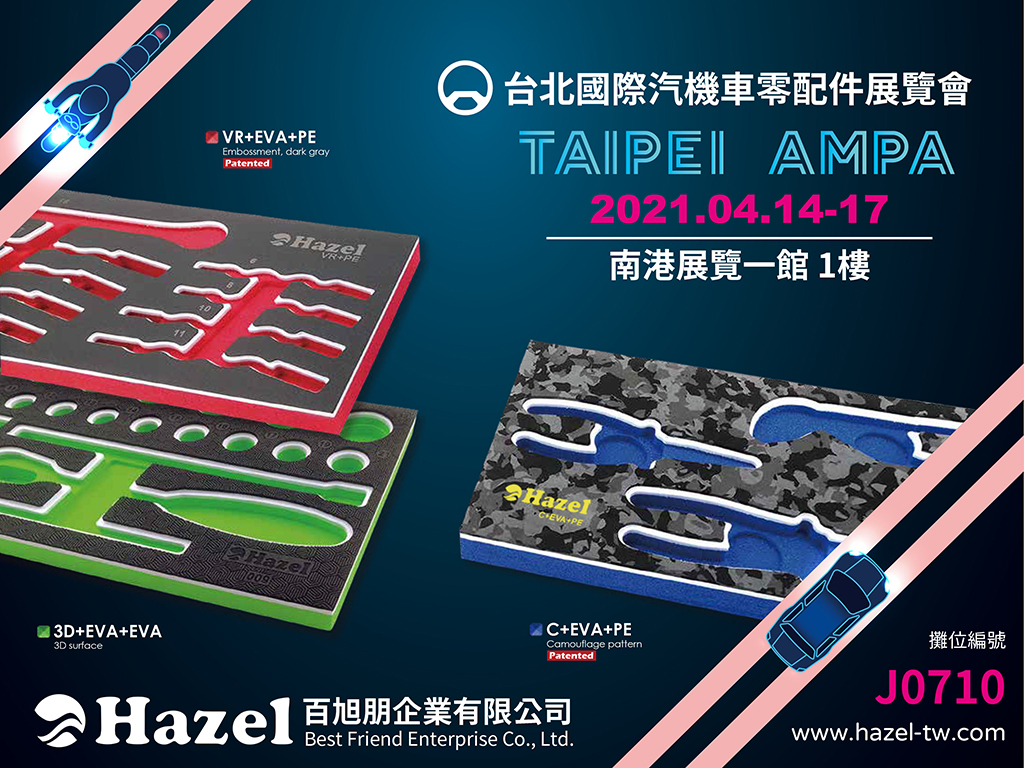 ● Exhibition Dates
2021/4/14(三)-4/16(五) AM9:00~PM5:00
2021/4/17(六) AM9:00~PM3:00
● Venue
Taipei Nangang Exhibition Hall 1
● Content
The only show in Asia that connects automobile and motorcycle industry in one place.
Asia's 2nd largest automotive trade show, serving A.C.E.S. that keeps you ahead of the curve.
Asia's pioneering automotive trade fair where virtual meets reality.

Hazel's booth is J0710 located at Nangang Exhibition Hall 1
We, Best Friend Enterprise Co., Ltd., keeps the principle of "To work well, must sharpen the tools first" to develop products in packaging and applications for hand tools, auto repairing equipment, or precision products.
We continues to break through the traditional thinking and innovate the process of EVA and PE products. Also, we keep increasing our equipment, and promote our skill, hope to make the products suitable for all kinds of purposes in various industries.