Model No. : REAL-824B

Product Name : Integral formed wooden case with tools

Material : Ash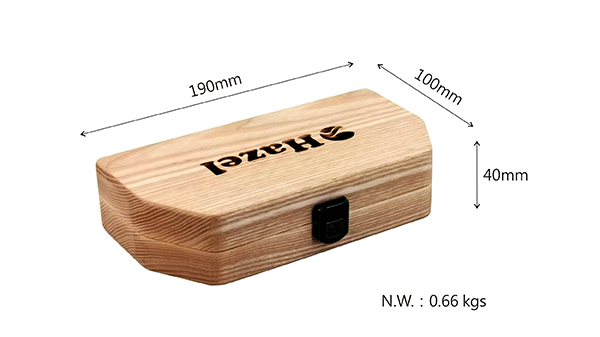 Tool included :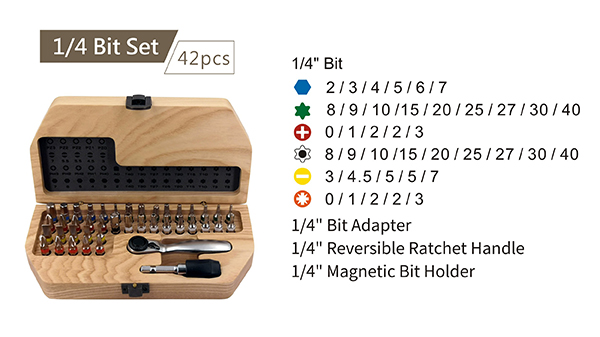 Characterstic :
S2 Special Alloy Steel
Made of heat treatment technology, chrome plated surface to enhance anti-rust effect.
Bits with ribbon identification for easy management and replacement.
The whole set adopts 1/4" adapter which complies with international tool standards.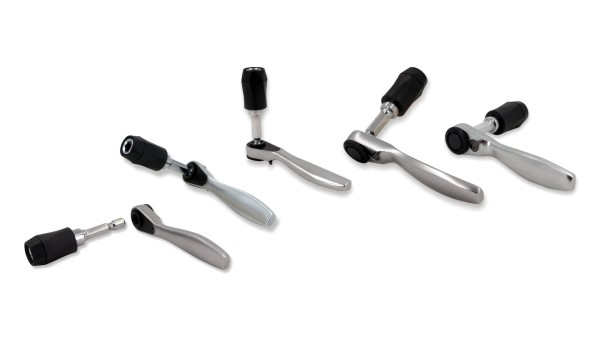 Thin-head, two-way, magnetic and quick-release ratchet head
The ratchet wrench can change the control direction arbitrarily, quickly tighten or loosen the nut.
Fine 72-teeth ratchet mechanism, wear-resistant structure, and thin head design to increase the convenience of use in a small space.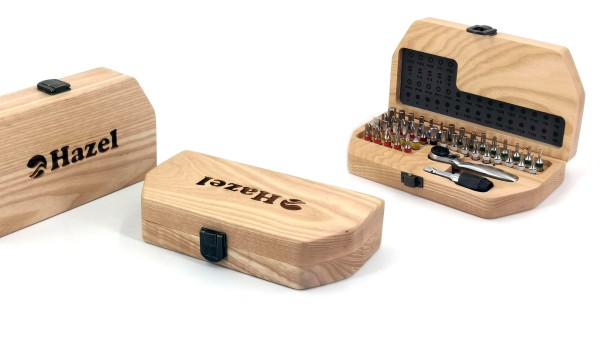 Overall no sharp-edged design
To prevent collision injury during work, it is made of CNC in one piece, with beautiful appearance and strong & durable structure.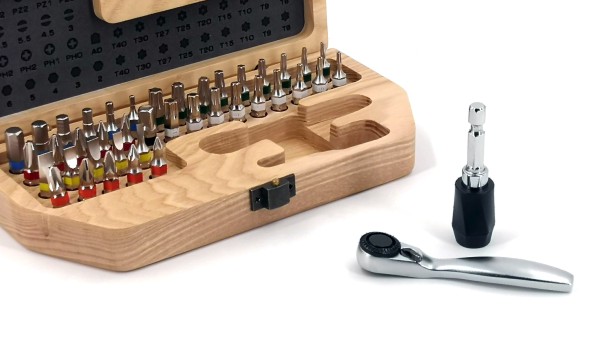 Tool storage positioning management
Placing and taking are very convenient.